U.S. newsroom employment has dropped by a quarter since 2008, with greatest decline at newspapers
Posted
Newsroom employment across the United States continues to decline, driven primarily by job losses at newspapers. And even though digital-native news outlets have experienced some recent growth in employment, they have added too few newsroom positions to make up for recent losses in the broader industry, according to a Pew Research Center analysis of Bureau of Labor Statistics Occupational Employment Statistics survey data.
From 2008 to 2018, newsroom employment in the U.S. dropped by 25 percent. In 2008, about 114,000 newsroom employees – reporters, editors, photographers and videographers – worked in five industries that produce news: newspaper, radio, broadcast television, cable and "other information services" (the best match for digital-native news publishers). By 2018, that number had declined to about 86,000, a loss of about 28,000 jobs.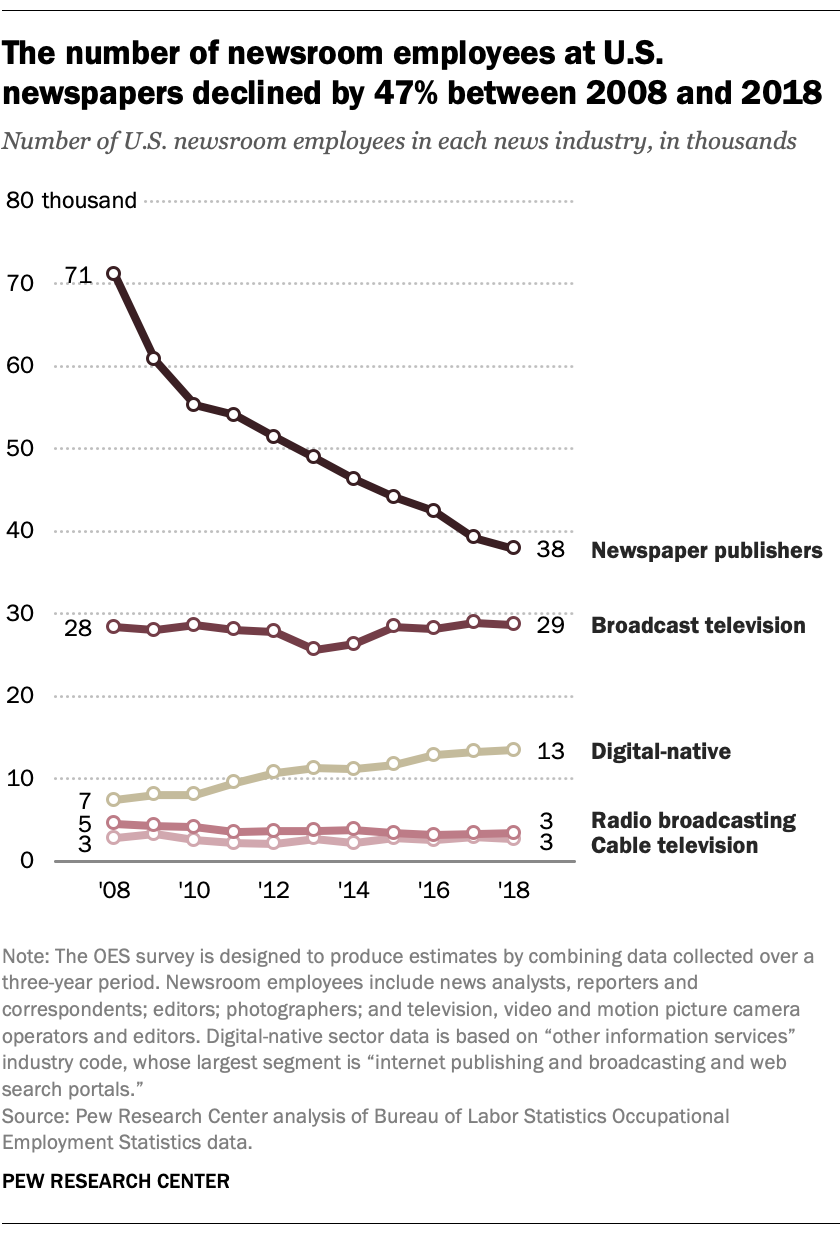 This decline in overall newsroom employment has been driven primarily by one sector: newspapers. The number of newspaper newsroom employees dropped by 47 percent between 2008 and 2018, from about 71,000 workers to 38,000.